Sígueme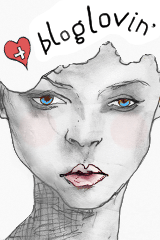 Pinterest
He leído
More of Lía's books »


Sobre Mi.
Adolescente amante de los libros, la música y la mantequilla de maní.
View my complete profile

Thursday, June 20, 2013
¡Hola blogueros!
Me pasaba rapidito para contarles que ya conseguí 2/3 de los libros de mi Wishlist. Almenos como ePub, por supuesto.
Para refrescarles un poquito la memoria, la lista que publiqué en la entrada de ayer estaba conformada por
The Maze Runner (Correr o Morir)
,
The Archive
y
The Future Of Us (Tú y yo, aquí, ahora)
.
A continuación les dejo el link de descarga de los ePub que me encontré navegando por internet.
Además de esto, debo comentarles que, al ser tan impaciente, comencé a leer de manera inmediata The Future Of Us y la verdad es que está muy bueno. Lo único es que no encontré una versión en el idioma original, así que leo la traducción española de la Novela.
En cuanto lo termine escribiré la reseña.
Descargá la versión ePub de los libros
NOTA: Éstos pueden ser leídos desde su iPod, iPhone o iPad, a través de la aplicación de iBooks. Si tienen iOS 4.3 o superior pueden bajarla de la App Store. Si cuentan con un dispositivo un poco más viejito y con un sistema operativo de 4.2 o algo así, pueden descargar una versión antigua de la misma Aplicación desde acá para luego sincronizarla con iTunes u otro programa.
Los libros pueden bajarlos directamente del navegador de su dispositivo, o bien, desde su computadora.
Aquí los enlaces:
The Maze Runner(Correr o Morir), por James Dashner.
Idioma: Inglés
Descarga
aquí
Créditos:
Epubbud
The Future Of Us(Tú y yo, aquí, ahora), por Jay Asher y Carolyn Mackler
Idioma: Español
Descarga
aquí
Créditos:
Blog Libros Juveniles en Epub
Nota: Éste blog es simplemente excelente, se los recomiendo.
Sin más que agregar, y con bastante sueño, me despido.
La Hobbit. ♥