Sígueme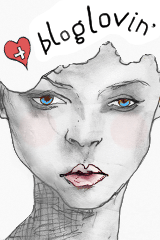 Pinterest
He leído
More of Lía's books »


Sobre Mi.
Adolescente amante de los libros, la música y la mantequilla de maní.
View my complete profile

Saturday, April 27, 2013
Un, dos, tres, probando...
¡Hola a todos! Bienvenidos y gracias por leer lo que, como podrán notar, será la primera entrada de la página :D
Soy nueva en ésto de los blogs, y para ser honesta no tenía la menor idea de como empezar a escribir, así que pensé, que como el objetivo de ésta página será compartirles y hablarles sobre los libros y novelas que he leídos, inciaré mostrandoles mi TOP CINCO DE YA FICTION.
Para quienes no están familiarizados con el término ''YA FICTION'', o bien, ''Young Adult Fiction'', es el nombre que se le da a todo tipo de literatura que se encuentra destinada a jóvenes adultos.
Algunas editoriales clasifican en éste grupo a los adolescentes entre las edades de doce y veintiún años, mientras que otras a aquellos de catorce años en adelante.
Como ya dije antes, en ésta entrada me propondré a mencionarles mis libros favoritos de éste género, les daré la sinópsis y, si es posible, intentaré darles enlaces a páginas donde puedan bajarlos/leerlos.
Empecemos :D
1. Saga Harry Potter por J.K.Rowling
Sinopsis
Creo que como ya todos conocemos esta increíble obra, me limitaré a dar un resumen generalizado.
Mediante esta saga compuesta por siete novelas, J.K.Rowling nos narra la historia del joven Harry, quien durante sus seis años en el Colegio Hogwarts de Magia y Hechicería(y uno en el que tuvo increíbles aventuras en Londes y en toda Inglaterra), luchó con criaturas mágicas, hizo amigos y descubrió sorprendentes secretos, todo para poder destruir al malvado mago Voldemort, quien asesinó a sus padres.
Libros en español, 1 - 7: PDF
2.Trilogía Delirium por Lauren Oliver
Sinopsis
Una vida sin amor es una vida sin sufrimiento: segura, medida, predecible y feliz. Por eso cuando los habitantes de esta ciudad del siglo XXII cumplen los dieciocho años, se someten a la intervencion, que consiste en la extracción una parte del cerebro que controla ciertas emociones. Lena espera ese momento con impaciencia, hasta que un día, pasa lo inesperado: Se enamora. (De Alex, quien es pefecto.♥)
3. Trilogía The Hunger Games por Suzanne Collins
(Los juegos del hambre)
Sinopsis
Un pasado de guerras ha dejado los 12 distritos que dividen Panem(Antiguamente los Estados Unidos) bajo el poder tiránico del "Capitolio". Sin libertad y en la pobreza, nadie puede salir de los límites de su distrito. Sólo una chica de 16 años, Katniss Everdeen, osa desafiar las normas para conseguir comida. Sus prinicipios se pondrán a prueba con "Los juegos del hambre", espectáculo televisado que el Capitolio organiza para humillar a la población. Cada año, 2 representantes de cada distrito serán obligados a subsistir en un medio hostil y luchar a muerte entre ellos hasta que quede un solo superviviente. Cuando su hermana pequeña es elegida para participar, Katniss no duda en ocupar su lugar, decidida a demostrar con su actitud firme y decidida, que aún en las situaciones más desesperadas hay lugar para el amor y el respeto.
4.
The Fault In Ourstars por John Green
A
Hazel
y a
Agustus
les gustaría tener vidas más corrientes. Algunos dirían que no han nacido con estrella, que su mundo es injusto. Hazel y Gus son solo adolescentes, pero si algo les ha enseñado el cáncer que ambos padecen es que no hay tiempo para lamentaciones, porque, nos guste o no, solo existe el hoy y el ahora. Y por ello, con la intención de hacer realidad el mayor deseo de Hazel - conocer a su escritor favorito -, cruzarán juntos el Atlántico para vivir una aventura contrarreloj, tan catártica como desgarradora. Destino: Amsterdam, el lugar donde reside el enigmático y malhumorado escritor, la única persona que tal vez pueda ayudarles a ordenar las piezas del enorme rompecabezas del que forman parte...
5. The Perks Of Being A Wallflower por Stephen Chbosky
(Las ventajas de ser un marginado)
Charlie tiene 15 años y se ha quedado solo tras el suicidio de su mejor amigo. Vive con sus padres, su popular y guapa hermana y un hermano mayor que es una estrella del fútbol americano y que está a punto de comenzar la universidad. Su profesor de lengua está convencido de que Charlie posee una gran capacidad intelectual. Tras conocer a Sam y Patrick empieza a comprender lo que es ser un adolescente, y comienza un viaje hacia la madurez que le llevará a recorrer caminos nuevos e inesperados. Con ellos descubre nueva música, empieza a beber, fumar y coquetear con drogas, cambia de amigos… ¡Hasta que se convierte en un joven de verdad!
- Aclaro que no me gustó para nada la sinópsis del libro en español; ya que hacen crear al primero que la lea que la historia trara sobre un joven que pasa de ser tímido a un fiestero y punto, cuando en realidad es algo mucho más que eso. Por esto dejaré aquí también la sinópsis original.
Charlie is a freshman.
And while he's not the biggest geek in the school, he is by no means popular. Shy, introspective, intelligent beyond his years yet socially awkward, he is a wallflower, caught between trying to live his life and trying to run from it.
Charlie is attempting to navigate his way through uncharted territory: the world of first dates and mix tapes, family dramas and new friends; the world of sex, drugs, and The Rocky Horror Picture Show, when all one requires is that perfect song on that perfect drive to feel infinite. But he can't stay on the sideline forever. Standing on the fringes of life offers a unique perspective. But there comes a time to see what it looks like from the dance floor.
The Perks of Being a Wallflower
is a deeply affecting coming-of-age story that will spirit you back to those wild and poignant roller-coaster days known as growing up.
Bueeenoo, con ésta última novela de Stephen Chbosky llego al final de mi top 5.
Creo que la mayoría ya conocen estos cinco libros que mencioné, pero sino, ¡Váyanse a buscarlosss!
En realidad, son super buenos, y lo que más me gusta de ellos es el hecho de que los autores intentan recrear lo que pasa de la forma más real posible, haciéndo fácil para nosotros, los lectores, adentrarnos en el mundo de los personajes.
En los comentarios pueden dejar nombres de libros que a ustedes les hayan gustado, opinar sobre las novelas que puse aquí o bien, puede escribir su propia recomendación. ☺ Me aserguraré de leerlos siempreee.
Una vez más, gracias por tomarse el tiempo de leer esta primera entrada, si les gustó pueden suscribirse.
♥Saludos♥