Sígueme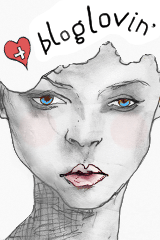 Pinterest
He leído
More of Lía's books »


Sobre Mi.
Adolescente amante de los libros, la música y la mantequilla de maní.
View my complete profile

Thursday, May 1, 2014
¡¡¡¡¡HOLAAA LECTORES!!!!!
Ha pasado un laaaaaaaaaaaaaargo rato desde mi última entrada, y a pesar de mis compromisos sobre mantenerme activa, puedo declararme culpable al decir que les he fallado.
Sin embargo, con esta entrada me comprometo a sacar entrada, como mínimo, cada ¡VIERNES!
Y es con esto (y con mi firma, para que vean que hablo en serio)
que me enorgullezco en presentarles la
nueva sección
del blog. Esta es... *redoble de tambores*
TADAAAA, es
Playlist
y como el nombre lo sugiere, es una sección en la cual me dedicaré a hacer una "lista de reproducción" alusiva a un libro que he leído. Esta contendrá canciones que en mi opinión se relacionan de una u otra manera con los personajes o situaciones ilustradas en dicho libro, o bien, que se me vinieron a la mente al leerlo.
Honestamente esta idea se me ocurrió de manera espontanea, pues mientras leo suelo asociar, muchas veces, partes específicas de ese libro con canciones que me gustan, así que pensé
¿Por qué no compartírselas a todos los bibliófilos?.
En esta ocasión, y como es posible ver en la imagen de arriba
nota mental: no escribir el título del libro en el encabezado
, la novela que abordaré en esta sección es nada más y nada menos que
The Summer I Turned Pretty
, una divertida YA novel de la norteamericana Jenny Han! (aquí pueden leer la
reseña
).
Entonces, ¡Comencémos!
1. She's Got You High - Mumm-ra
2. Here Comes The Sun - The Beatles
3. Paradise - Coldplay
4. Wonderwall - Oasis
5. Raise Your Glass - P!nk
Y... bueeeeeno queridos lectores, esa fue la
Playlist
de esta semana. Ojalá les haya gustado, y si ya leyeron el libro y tienen sus propias canciones para él, lo concuerda con alguna de las de mi lista, pueden dejar sus comentarios, de verdad me gusta muchísimo leerlos. Además, si tienen alguna sugerencia sobre esta sección, también agradecería su opinión. ¡Hasta la próxima!
La Hobbit aka Lía.